MBLEx Study Guides
Here We have Video for MBLEx self Study.
Nothing Found
Try a new keyword.
Find massage therapist jobs
MBLEx Test Recent Posts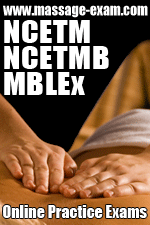 MBLEx Resource
BAD ANKLE… BIG DEAL?
Yes, it's a big deal.
LIFELONG CONSEQUENCES
Several new studies in people and animals suggest that a single sprained ankle can alter how well and often you move for LIFE. In one study, students with chronic ankle instability moved significantly less than the other students, taking about 2,000 fewer steps every day.
Click Here!